Make work better at Wotter
Join us to build a world where people get more from work
Ready to help make work a better place? With Wotter you'll be doing just that!
We work with clients from many different industries and have a real impact on their employee engagement, retention and overall company culture.
Our team is all about collaboration, innovation, and creating a supportive environment where everyone feels valued. Check out our openings below and join us in making work a happier place!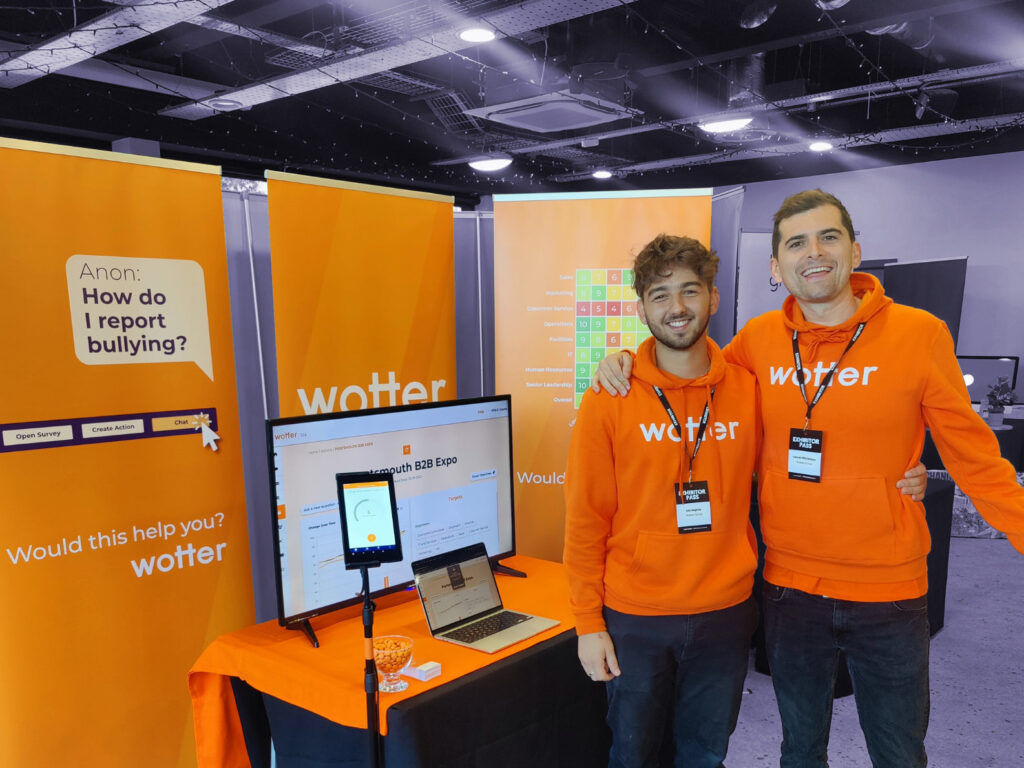 At Wotter, we practice what we preach.
We offer plenty of benefits including unlimited paid holiday, flexible working, and opportunities for continuous learning and professional growth.
Plus, we have a fun and supportive team culture that makes coming to work a joy, if we do say so ourselves! Join us and be a part of our mission to make every workplace happier, more engaged, and more successful!
No open positions available right now!
We're always on the lookout for exceptional people, so even if we're not actively recruiting, feel free to send us your CV and we'll be in touch!