Open communication with your employees & discover what they need to do their best work
Gain further insight into your team by giving them a channel to leave anonymous suggestions about anything, anytime.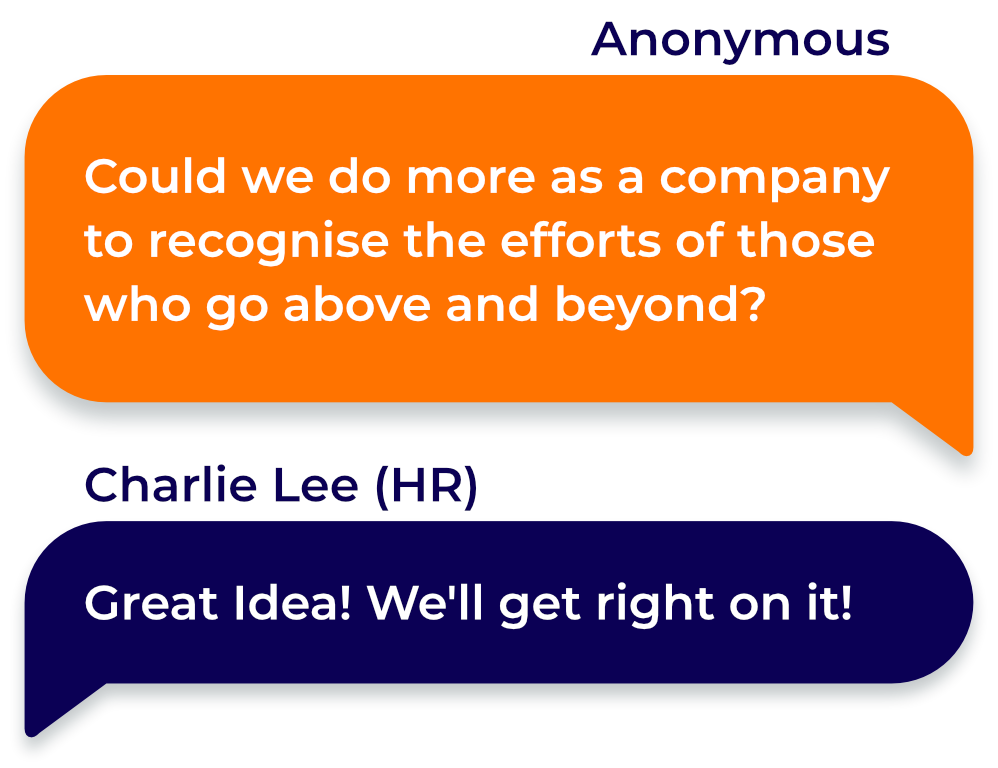 Give your employees a way to voice their ideas & concerns
Streamlining a business is easy when you draw on your best resource: your teams
Anonymous suggestions remove the anxiety barrier and give your employees a way to express what they need to thrive in their role. 
Anonymous employee suggestions
Benefit from the unique insight of every employee
Gain honest insight into topics and issues you'd never know to ask about with anonymous suggestions.
Every day, your employees stumble across janky processes and have EUREKA moments about how your systems could run more smoothly. Why not know about them? 
Your team can also voice specific concerns that might be too hard to take directly to the HR team, helping you uncover the things you really need to know about.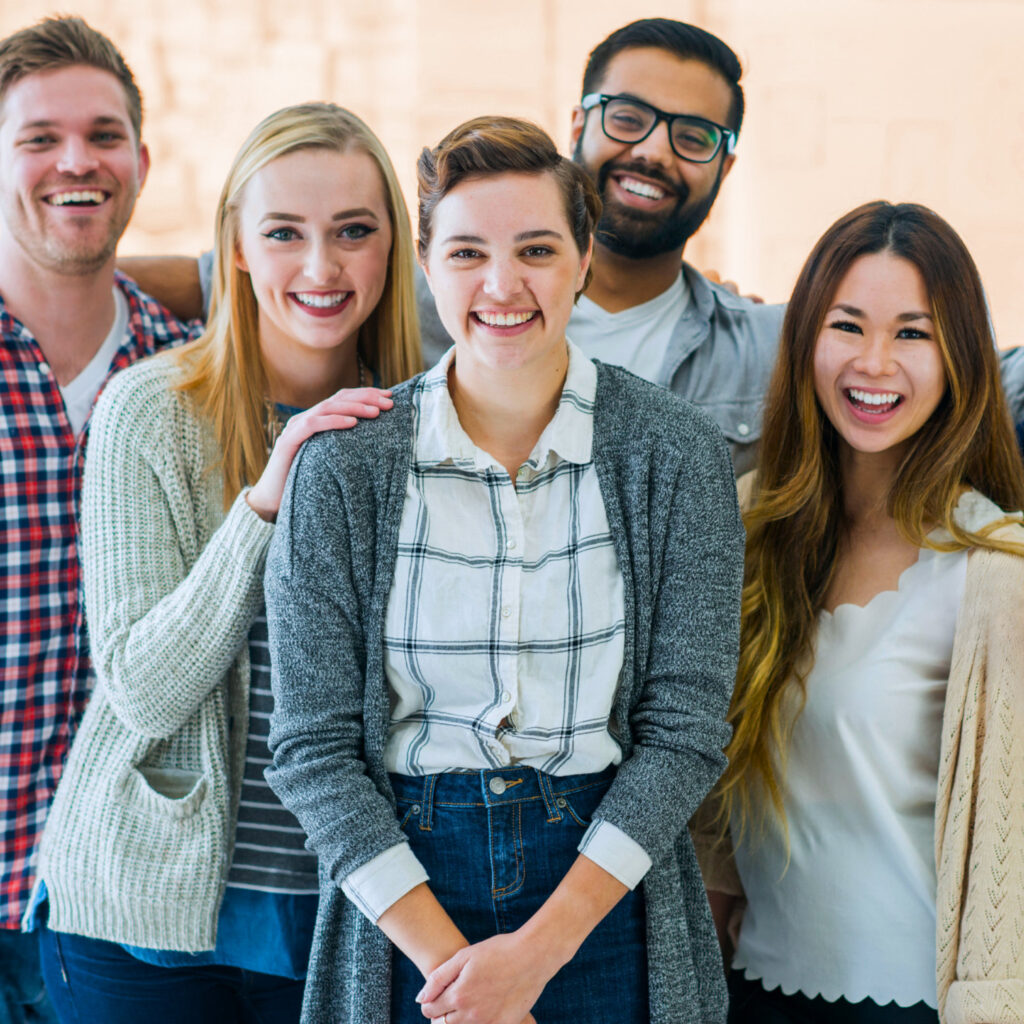 Navigate delicate conversations with ease & anonymity
Empower employees to open up further about anything mentioned in a suggestion. 
Opening a chat with any suggestions left to ask for a bit more info/give feedback allows the employee in question to respond with complete anonymity. 
The psychological safety of anonymity gives team members more freedom to tell you what's really going on, so you can solve problems before they worsen. 
Employee suggestions & AI sentiment analysis
Take in the big talking points without sifting through thousands of notes
Don't fall into a rabbit hole of suggestions every time you open the dashboard – understand the sentiment behind large quantities of notes in one moment with AI sentiment analysis. 
This overview takes you out of analysis paralysis and gives you quick, actionable data to turn into a solution.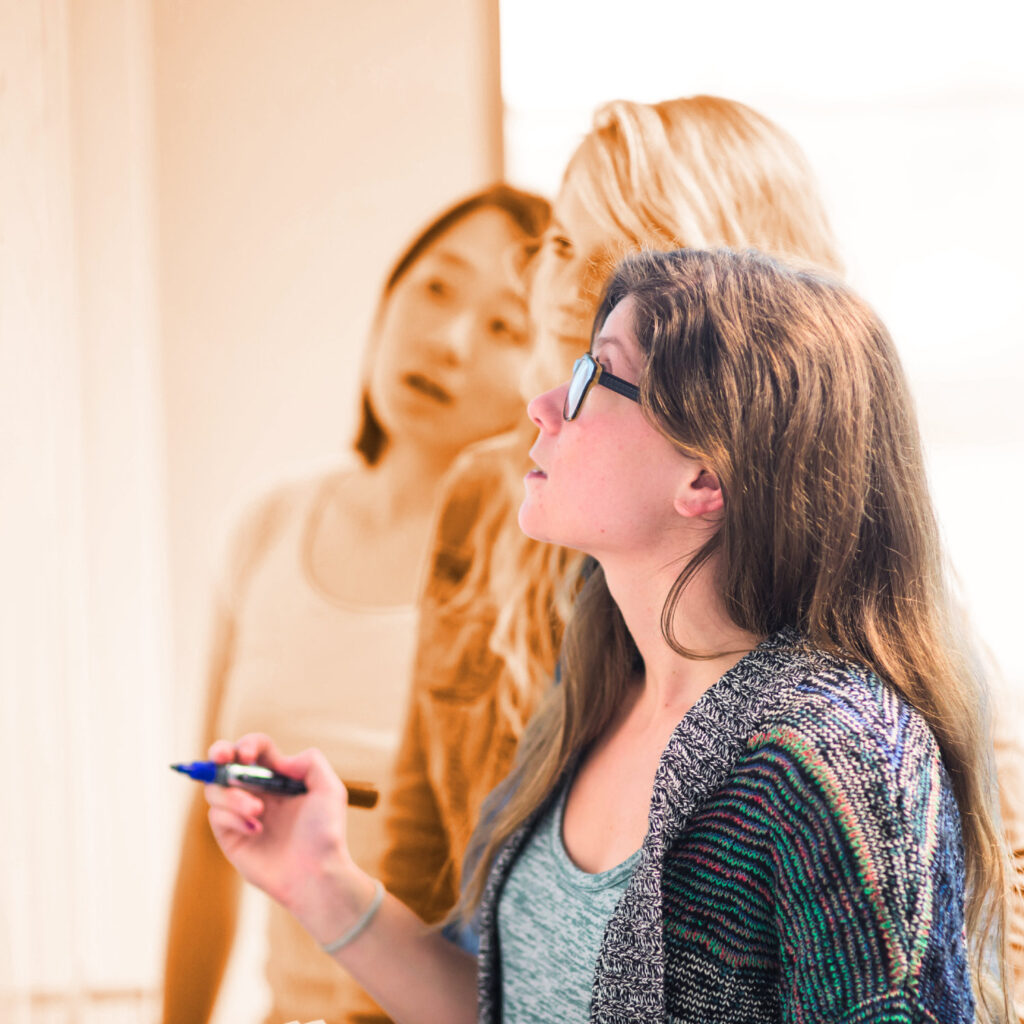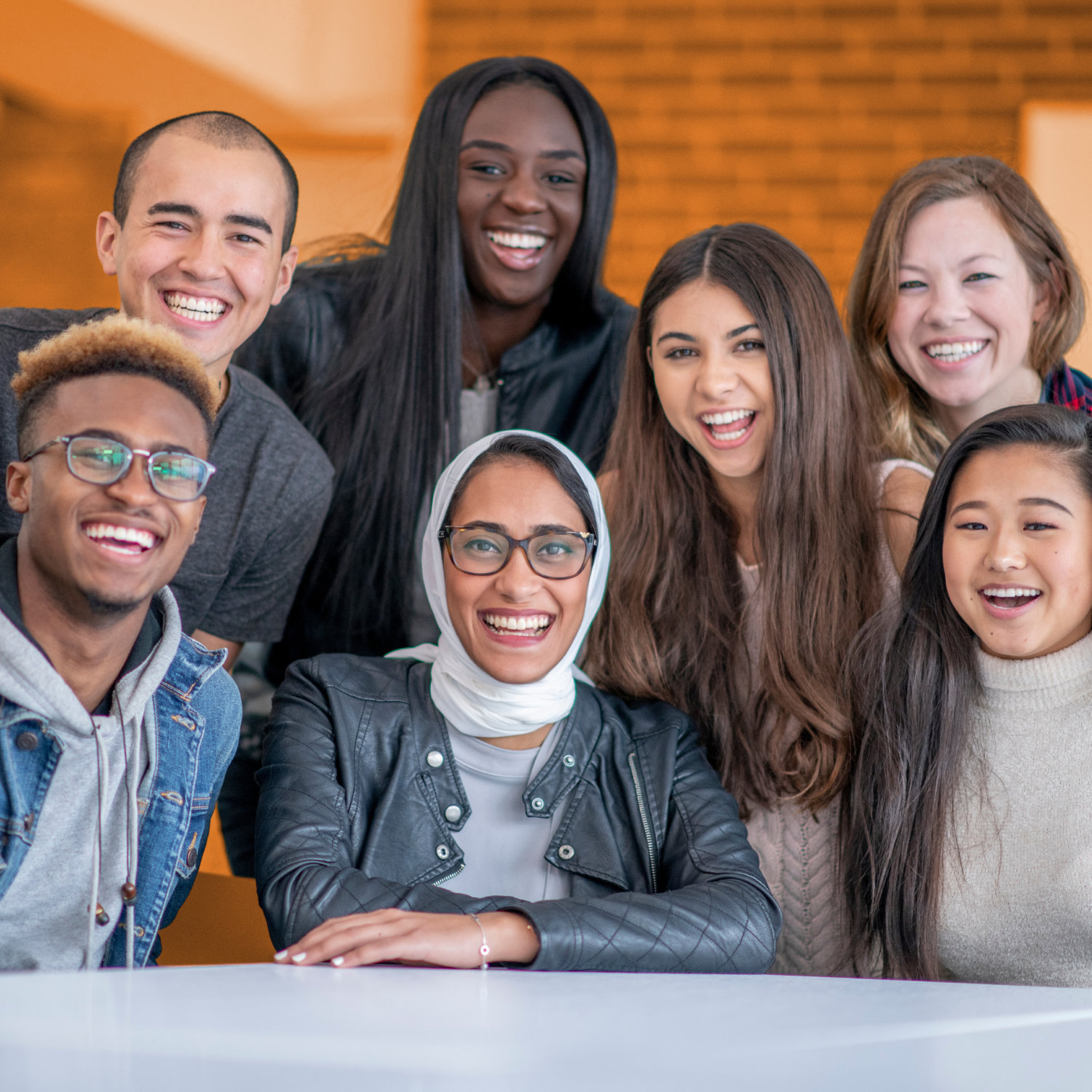 Getting serious about equity, diversity and inclusion (ED&I) pays off...
Read More
Gain insight into your employees' hidden world
Company culture starts with employee voice